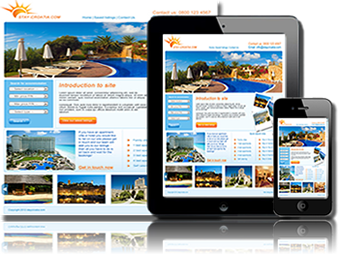 Corporate website redesign
If you are a business with an existing website that needs re-designing, upgrading, improving or bringing up to date then you have come to the right place. At Vortex web design we know that businesses need to keep things fresh and stay ahead of the competition whilst retaining a user friendly & visually appealing site that is fast & compatible with the latest devices.
Get in touch to find out how we can help bring your website up to date.


The freshest, most up to date websites
Corporate websites that stand out
When undertaking an overhaul of an existing website we'll take great care to back up all your old pages & content & study the structure of what you currently have - often many companies have already established a foothold in the search engines & it could be disasterous to not pay attention to your current set up, we will also look the areas we can improve on to increase effectiveness & usability, so you get a great looking intuitive corporate website.
Keeping a prominent search engine position
Corporate search engine optimisation
If we are creating a new company website for you then it is important we look at the long term by not only designing a great new, functional site but also by lookin at where we can generate new business by ensuring your site pages are search engine friendly & tagged for the relevant products & services. Once your new site starts to appear at the top of the search engines your new redesign will do the rest of the work for you.
Ensure your business targets mobile devices
Responsive corporate web design
Most people these days will at some point be looking at your website through a device other than a standard desktop computer & it is vital then when they do your site is both fully functional & easy to use on the smaller screens of mobile phones, tablet devices & even smart watches. We can ensure that your new website not only works well, but is fast & user friendly, therefore increasing the chances of lead generation.
Creating the perfect corporate website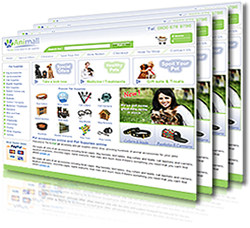 We'll work closely with you & use our years of experience working with large corporations to construct the ideal website to help move your company forward.
Call now to speak to a friendly member of our team
Tel: 01704 807844
Popular features corporate websites redesign
Customer enquiry forms
Galleries & image pages
Corporate meeting scheduling & alerts
Products & service pages
Secure online payment facilities
News & updates to allow interested parties to subscribe
Uploadable videos, music, virtual tours etc
Ability to add downloadable documents & content - PDF's, etc
Content management - allows you to quickly & easily manage your site
Corporate website redesign
Every year or two your existing website will need a website redesign in order to keep up with current web trends A good website redesign or 'website overhaul' will help give you back the edge you once had - you will probably notice the competition is constantly improving and at the same time increasing so if your here for website redesign you couldn't have come to a better place If you would like to discuss a website redesign that will give you an edge over your rival feel free to call or request a callback for a no obligation quote - Our redesign experts will be glad to assist and advise on what may be the best way forward for your new website. Below is a list of just some of the key features we can provide when redesigning a website that is slightly outdated.
Services we can provide for large corporate websites:
Getting your website overhauled | Bringing current websites up to date | Search optimisation & new re-design | Corporate web re-development | Website upgrades & new functionality | Social media integration for existing websites | Facebook & Twitter incoming feeds | Professional web redesign | Website overhauls for large corporations
Click here to leave your details & we'll give you a call back shortly to discuss how we can help bring your site up to date.